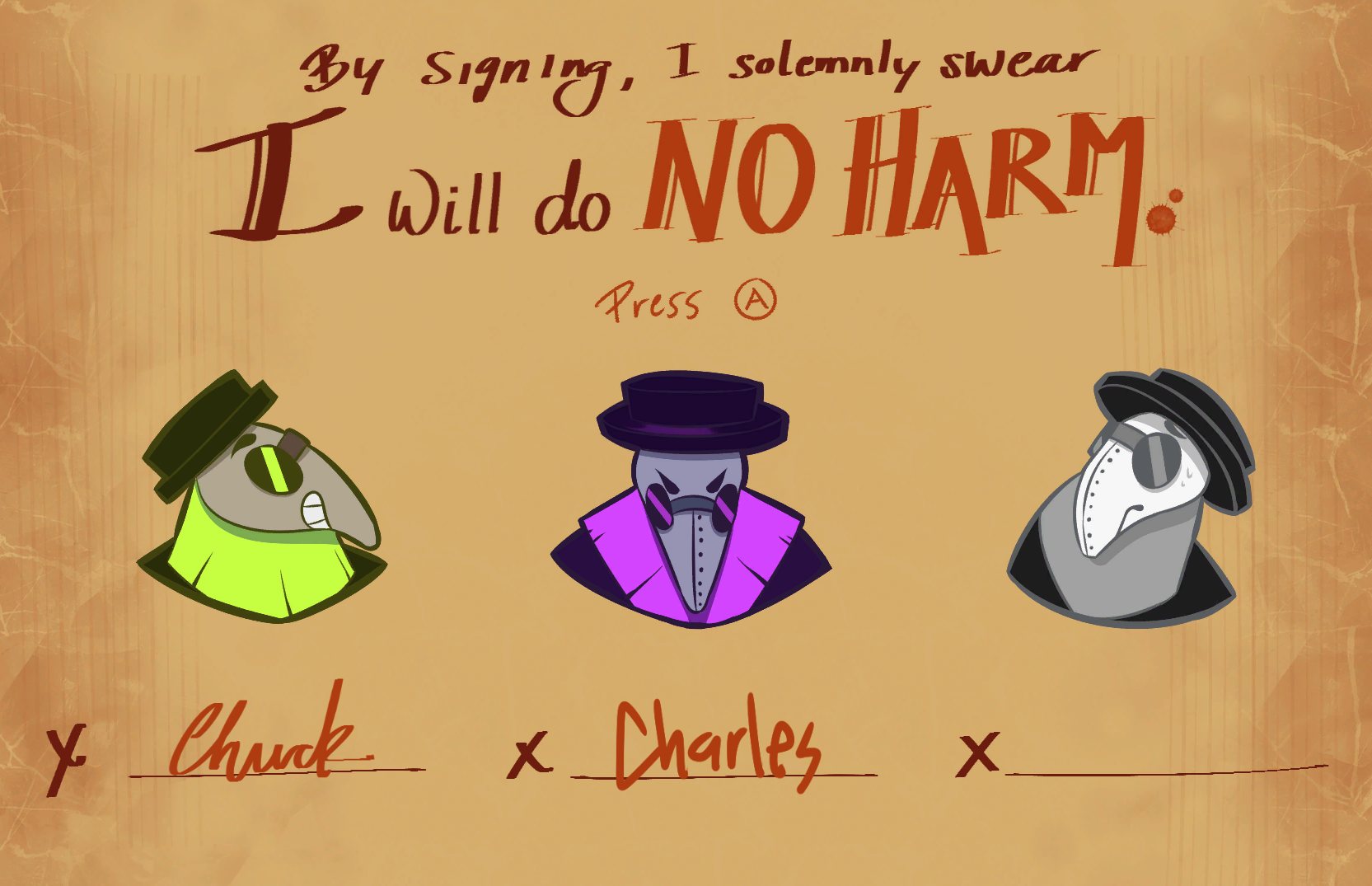 Plague Party
Plague Party is a couch co-op multiplayer game in which a team of plague doctors (Chuck, Charles, & Chalupa) must cure the plagued peasants coming out of the well and flip them over the gate to safety.
This game was made in 48 hours during the 2019 Chillennium Game Jam. We had two bugs in our final submission.
1. The infected would sometime spawn and get stuck in the middle, only to be despawned before the next infected came out of the well.
2. Sometimes the infected would not reach the gates and start drifting from one side to the other.
These bugs were fixed shortly after and have been excluded from our gameplay video.
Unfortunately our team was disqualified due to an error by the Chillennium staff :'(
Plague Party was created by Team Pity Party:
Lars Roberson - 3D Art & Animation
Christon Tan - 2D Art, Music, & UI/UX
Maxwell Martin - Game Design, UI/UX Design, & Sound Design
Daniel McBride - Programming & Implementation
Download
Click download now to get access to the following files: